Want to have glowing skin throughout the day? Stop whatever you're doing and let me tell you how!
"I already follow a night skincare routine, why do I need to take care of my skin in the morning when I'm already in a rush for work?"
This thought may have occurred to you every time you saw a post titled "Morning Skin Care Routine," but it is time to take action. Following a proper night skincare routine is important, but so is taking care of your skin in the morning. Your skin, like a superhero, must be prepared to fight dirt, pollution, makeup, bacteria, and UV rays throughout the day. It doesn't sound exciting to leave it unprepared like that, does it?
Aside from protecting your skin, a morning skincare routine can help you keep your youthful skin in the long run.
"I don't have time to follow a ten-step regimen, and I don't have the necessary products."
Let's be honest, ain't nobody got time for that! However, if you follow the steps outlined below, you will be welcoming healthy and glowing skin in no time: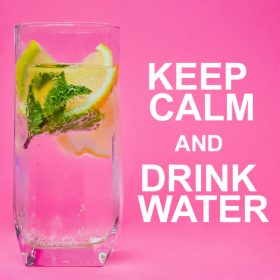 Step 1: Keep Calm and Drink Water
You might have assumed that the first step in the morning skincare routine would be to apply a product right away, but you are wrong! The first and most important step is to drink water immediately after getting out of bed.
Many of us have the desire to drink a cup of coffee or tea as soon as we open our eyes, but it's time to break that habit and drink a glass of water to hydrate our skin and get our day started right.
Step 2: Cleansing
The next step is to cleanse your skin with a face wash which is mild on the skin with lukewarm water. Washing your face with hot or cold water will cause your skin to dry out. Cleansing your face helps you get rid of all the bacteria and dirt accumulated overnight. Pat your wet skin with a cloth and don't rub it with a towel to avoid irritation and redness. You don't want to get this step wrong.
If you have dry skin, then do not, I repeat, do not skip this step.
Step 3: It's Time to Tone It
"I don't like toners, they're alcohol-based and irritate my skin"
Toners no longer contain high concentrations of alcohol, which can irritate and sting the skin. Toners are now known for their hydrating and soothing properties, which tighten and control excess oil. It is critical to keep the skin's natural moisture after cleansing. In order to fulfill that, use an alcohol-free toner which will leave your skin refreshed and glowing. After applying it, dab it across your face and allow it to absorb naturally.
Step 4: Apply a Serum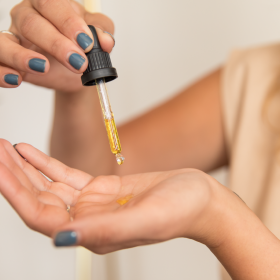 Serums contain highly concentrated amounts of active ingredients, allowing them to target specific skin issues. They are thicker than toners but lighter than moisturizers and are available in both oil and water-based formulations. This step is entirely dependent on how you want your skin to look or let me rephrase it, use a serum that fits your #skingoals. 
Step 5: Take care of the eyes
"How are eyes included in the morning skincare routine? Aren't they supposed to be taken care of at night?"
The skin under our eyes is the thinnest and needs utmost care at all times. You just cannot use any product for this area. Including an eye cream in your morning skincare routine will help you get rid of puffy eyes, wrinkles, and dry skin. It will make you look more awake and allow you to apply makeup more easily.
Step 6: Moisturize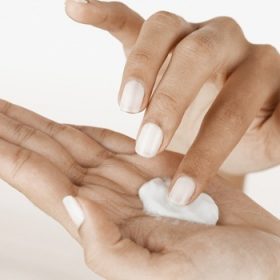 Every Girl: "I am a completely different person when I'm moisturized"
There is no such thing as "extreme hydration of the skin" and no matter what your skin type is- oily, dry, sensitive, normal, you must always moisturize. Moisturizer helps to entrap the natural ingredients and ensures the effectiveness of the products used in the above-mentioned steps.
Use a moisturizing cream that locks in moisture for up to 24 hours and keeps your skin ultra-hydrated and illuminated at all times. For perfectly balanced skin, gently massage your face.
Step 7: Sunscreen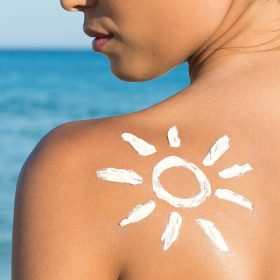 Don't let the sun ruin your morning skincare routine if you have followed the steps mentioned above religiously. Exposure to the sun causes premature aging of the skin which we do not want. To protect your skin from harmful UV A and B rays, apply a sunscreen with an SPF of 30 or higher. Apply it throughout the day for better results.
Step 8: Don't neglect the Lips
Our lips tend to become dry after a good night's sleep and no, licking your lips will not fix that! So, in order to moisturize them, apply a good lip balm which has SPF. This will hydrate your lips and make you ready for the day. Reapply at regular intervals.
 The Final Verdict:
The morning skincare routine provided by us is super quick and easy. Be aware and let your friends know about it too. Follow the steps and flaunt that gorgeous skin of yours. If you have any queries, feel free to drop by.
Here are some recommended products you can include in your morning skincare routine: