Do you love Citrus-y fruits? Your skin loves Vitamin C too!!! Shocked? Here's why –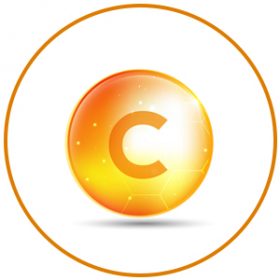 It is well known that Vitamin C is great for your skin and overall immune system, but it is also an excellent antioxidant with outstanding benefits for the skin rendering youthful glow. Your favorite Celebrities use Vitamin C Serum as an essential part of their skincare routine. Dermatologists consider and recommend Vitamin C as an integral part of skincare routine and according to them, "everyone should be applying vitamin C to the skin as part of a daily regimen,"
The extreme weather conditions, pollution, UV Rays, are bound to take a toll on your skin leaving it dry, dull and pigmented. Vitamin C is the powerhouse to all these skin concerns – it provides ample nutrition to the skin and also has magical healing powers.
There is no other vital element for skincare as Vitamin C.
Benefits of Vitamin C for your Skin:
Vitamin C helps you glow and blow away your skin troubles. It is a rich ingredient which when infused in cream, toner, serum, or shampoo makes that product Awesome! Once your skin "C's" it, you can't "un-C" it.
Let's now count our blessings/benefits provided by Vitamin C!
Fades scars and Prevents Pigmentation: 
We all hate acne and wounds, but what we hate more is what gets left behind – scars, blemishes, discoloration and pigmented skin. But our worries can be put to rest now that we have Vitamin C to our rescue! Vitamin C has the potential to fade acne scars and restore discolored skin. It also evens out skin tone, brightens it and visibly renders a healthy glow.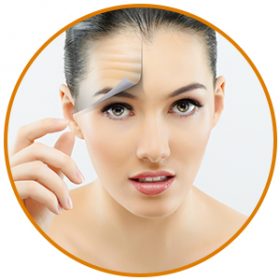 Helps with Collagen synthesis:
Vitamin C is considered the best for a total skin detox. It exfoliates and removes the dead skin cells and restores new healthy cells. It boosts collagen production in the skin making it look youthful. It also helps to hold the skin together, making it tighter and brighter.
Boosts glow:
Vitamin C provides an overall glow to your skin making you ready for all occasions. It penetrates deep within your skin and repairs damage. Vitamin C is known to restore illuminating glow from within the skin. Its ability to alter the production of melanin visibly brightens the dark areas of your skin.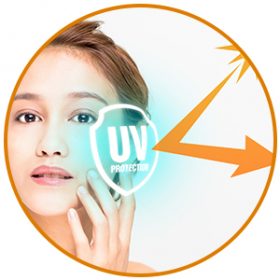 Sun and Pollution Protection:
Vitamin C is also well known to fight off the sun and pollution damage. It helps reduce discoloration, quickens the healing process, reduces inflammation, hydrates and promotes skin brightening. It repels the harmful UV rays. But it's magic works best when combined with sunscreen.
Firmer and younger skin:
Vitamin C is packed with antioxidants that boost collagen production and make your skin look firmer, smoother and younger. It makes skin overall pronounced reducing fine lines and wrinkles, fading scars and overall improving skin.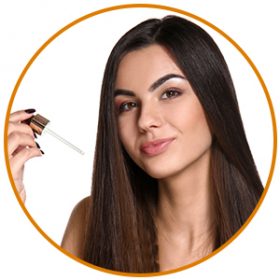 Hydrates skin:
It's time to let go of your old moisturizing methods and embrace Vitamin C. It helps rejuvenate tired skin and restore youthful vibrancy to dry skin. It helps lock in moisture and hydrate skin from within.