Shout out to all Beauty Enthusiasts out there! Here's what you need to know about Castor Oil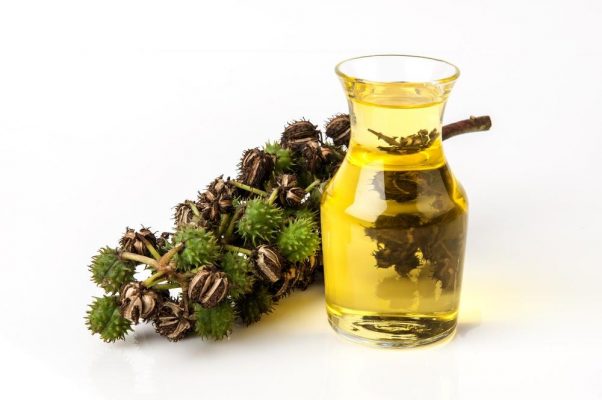 Many Many generations ago, when the human race was much closer to the land, the castor plant was considered as a useless weed till Edgar Casey "The Father of Holistic Medicine" came along and made popular the advantages of it.
Ricinus Communis or Castor is native to the Mediterranean region as well as the tropical regions of Africa and India.Castor Oil has abundant health and beauty benefits. It also became well known as "Palma Christi," or "Hand of Christ." It was traditionally used to treat many medical conditions.
In later years, when the caveman look was no longer trending, and beauty awareness was settling in, Castor Oil came to relieve plight and help our ancestors groom themselves better!
You must be wondering why elevate castor oil on such a high pedestal?
It's finally time… get ready to open the doors to enlightenment!
Skin and Hair Care Benefits of the Magic Potion: Castor Oil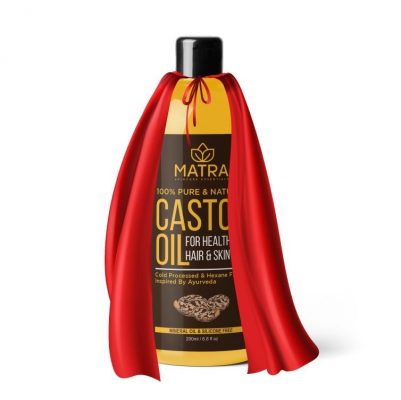 If you have read this blog from the beginning, you must be aware of how Castor oil has a medical degree; apart from that, it's an elite holding a master's degree in the beauty department!
It is the best essential oil for overall hair and skincare. It is great at multitasking – You can use it to cleanse face, condition hair, and to treat skin conditions such as acne and pimples.
And the best feature is that…..*Drumroll*… It's AFFORDABLE!! (A true blessing for all broke beauty enthusiasts out there!)
Okay, so time for some real benefits before you go read some other blog!
Benefits of Castor Oil:
FOR SKIN: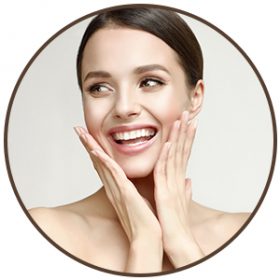 Heals Inflamed skin: Is your skin easily irritated? Tired of taking care of it? Castor Oil is here to your rescue! It is naturally rich in linoleic acid that contains anti-inflammatory properties which help soothe the irritation out of your skin and reduce redness and inflammation along with it. It can also be applied to treat sunburns.
Delays aging: Scared of premature aging? Say bye-bye to this worry. Oleic acid in Castor Oil ensures to delay the appearance of aging signs, such as premature wrinkles and fine lines. It helps you retain your youthful skin as long as possible.
Natural moisturizer: There's no better BBF for your skin than Castor oil. If you wish to have well-nourished and moisturized skin to boost your confidence and overall skin you know whom to count on – Castor Oil.
Diminishes blemishes and reduces acne: There's one thing that never leaves you in your teenage years and neither in adulthood – pimples and acne. But now we have a choice to say NO! Castor oil fights acne-causing bacteria and also prevents the future occurrence of acne. It also diminishes blemishes and spots, rendering smooth and flawless skin.
Fades stretch marks: Can't wear certain clothes because of stretch marks? You don't need to compromise anymore. Castor oil will treat you with its natural goodness that fades all scars. Now Flaunt it all !
Reduces hyperpigmentation: Is your skin tone uneven? Tired of these blotches? Try Castor oil and enjoy its magic. Loaded with Omega 3 fatty acids, castor oil works its charm on hyperpigmentation making your skin look radiant and gorgeous.
FOR HAIR: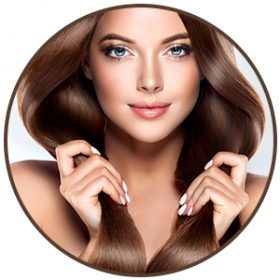 Promotes Growth: Dreamt of becoming Rapunzel in your childhood? Now, you are a step closer to achieving it. The ricinoleic acid present in Castor Oil is an effective hair growth enhancer. It not only extends the length of your mane but also makes it healthier, smoother and shinier than before.
Natural Conditioner:Castor Oil has 18 types of fatty acids that are rich in emollient properties making it a natural conditioner. It promotes moisture retention in hair and reverses the damage done by heating, UV rays, and pollution.
Boosts Hair Strength:Rapunzel is the ultimate Hulk when it comes to inhumane hair strength. She pulled Eugene up her window! Looks like someone secretly applied castor oil – Castor oil boosts blood circulation which makes the scalp healthy and strengthens hair while promoting its growth. It also softens and hydrates hair while locking in moisture and restricts breakage.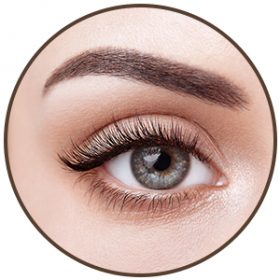 FOR EYELASHES & EYEBROWS:
Have you ever been jealous of those guys around you who are born with those thick and gorgeous eyelashes? Castor Oil will help you to make you feel better. No more pulling and rolling your Eyelashes. Oleic acid in Castor oil promotes the growth of eyelashes giving it an appealing and alluring look.
Time for a farewell to those eyebrow pencils and brushes stuffed in yourtoiletry kit. Castor oil is here!! It supports and stimulates hair growth in the eyebrows and gives it a thicker and fuller appearance.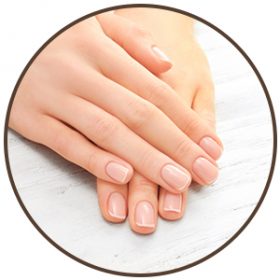 FOR NAILS:
The ricinoleic acid in Castor oil helps prevent the brittleness of nails, restoring a healthy and glossy look to your nails.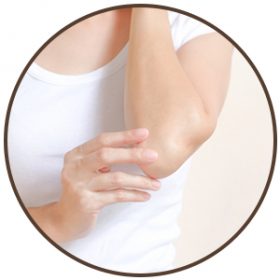 FOR FEET AND ELBOWS:
Embarrassed to show your elbows, feet, and ankles in public? No more! Use castor oil to restore suppleness and softness to those rough edges. Unlike other moisturizing oils, castor oil penetrates into your skin on a deeper level and nourishes your skin from within.
FOR TREATING MEDICAL CONDITIONS:
Soothes Menstrual Cramps: Castor oil helps to relieve one of the worst fears of the entire female populace – Menstrual Cramps. Yes, my dear readers, It's finally here! Hallelujah!
Castor oil has therapeutic property that helps to relieve metabolism issues and menstrual cramps. It also balances hormones and relieves pain.
Helps prevent infection in wounds:Don't like those stingy disinfectants from the drug store? Try Castor oil to disinfect your wounds. It is loaded with ricinoleic acid which helps prevent infections from spreading. It has potent antibacterial properties which help kill fungi and infection-causing bacteria.
Regulates metabolism and increases immunity:Although consuming Castor oil might not be an experience full of unicorns and rainbows. But it definitely does help increase and regulates your metabolism. It also eliminates bodily toxins by supporting the lymphatic system. It is also a natural laxative.
Induces Labour:You heard it right ladies! Castor oil helps induce labor. It's recommended to take it in small doses 3-4 times. It helps trigger contractions and help prepare your body for labor.
Treats Cyst:The struggle with cyst is Real! Castor oil exhibits antioxidant properties that help regulate blood circulation and removes toxins preventing the occurrence of cysts.
Eliminates intestinal parasites:Castor oil not only cleanses your body externally but it also helps flush out parasites and toxins from your body. Small intakes of castor oil ensure your stomach and intestines to be healthy.
Fights fungus:Do you hate frequent visits to the Dentist? Maybe Castor oil can help you in this department. It fights fungus and prevents common dental plaques and gum infections.
A Natural Laxative:Do you take a lot of time in the washroom? A few doses of it will help you clear your bowels. When consumed, it releases ricinoleic acid which gets absorbed into your intestines promoting your urge for defecation.
Boosts blood Circulation: It's time for you to cancel those freakishly expensive spa treatments. Castor Oil brings the spa to your homes. It is the best oil out there for massages as it promotes blood circulation rendering glow to your skin.
Relieves sore muscles and reduces joint pain:Winter and rainy days bring along with them steamy pakoras and hot piping cups of tea. But sore muscles and joint pains become the spoilsport. Now it's time to lose that pain and sores with castor oil. It can be used as pain relief patches so that you don't miss out on the fun.