Follow these essential winter skin care tips, it's time for your skin to glow 🙂
"To appreciate the beauty of a snowflake, it is necessary to stand out in the cold," says Aristotle. True that! The Winter season has its own charm. But have you ever thought about the havoc it could wreak on your skin? It may come across as a bit cliché to say that your wardrobe isn't the only thing you should be switching when winter ascends. You must also fill up your shelves with products that will likely make your dry, itchy skin happy during winters. Only because those lightweight gel moisturizers and charcoal cleansers that worked just fine in August might not work okay in January as well.
As colder temperatures approach, dry air, frigid winds, and regular exposure to indoor heaters suck the moisture from your skin and strip it of oils necessary for healthy skin barrier function.
It can even cause severe eczema and psoriasis. That's why you need to pamper your skin and make sure it reflects your inside beauty too! Bottom line: A regimen shakeup is due!!!
Skin Care Tips For Winters
Fortunately, there's no requirement to shell out tons of money on any magical procedures or expensive creams to achieve flawless skin. A little effort and time can also go a long way in getting soft, healthy skin. These simple and natural winter skincare tips are just what you need to follow:
Make the dryness go, Eat healthy and glow – Our universe has its way of feeding the right thing at the right time. Each season brings with it, its essence and aisle of seasonal fresh vegetables and fruits just for you! All you gotta do is pick up a few berries that are exceptional sources of vitamins and antioxidants and include them in your winter skin care diet. Your skin will thank you later..trust me. Strawberries, grapes, blueberries, raspberries, or cherries – pick anything you love. Also, if you think that you are missing out on the hydration part (limited water intake), you can cover that up with fruits, veggies, and other yummy options like rich soups, salads, juices, and milk.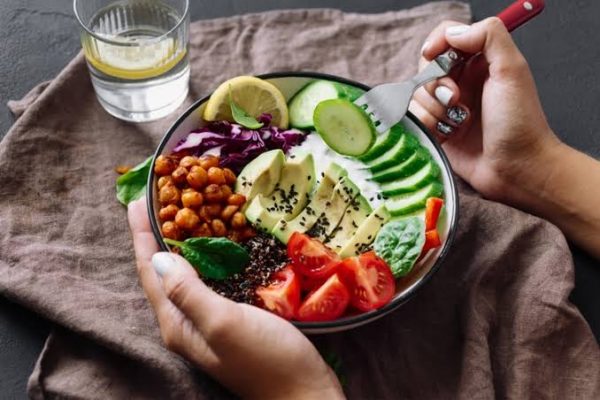 Exercise is the key – Ms know-it-all, did you know that during the winters, the oil and sweat glands in your body and the blood vessels constrict a bit? This makes it hard for your skin to keep itself healthy and glowing naturally, and that's why it needs your help. Yes! I know it's tough to leave the warmth and coziness of the blanket behind and get moving on a chilly winter morning. But do it if you love your skin. Exercise will pump up your heart rate, which in turn, pumps more blood to your organs and skin.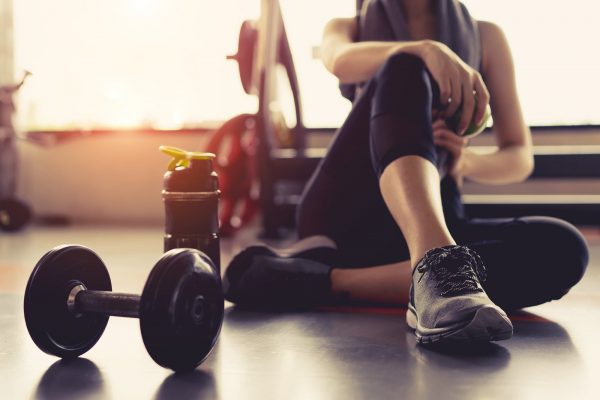 Don't ditch the Sunglass and Sunscreen – Even on gray winter days – My friends don't be fooled by darker, dreary days in winter. Even when you're out on a cloudy winter day, harmful UV rays still follow you and haunt your skin. So it becomes as essential to apply sunscreen in the harsh winter weather as it is in the summer. A moisturizing, broad-spectrum sunscreen with an SPF of 15 or higher will always be capable of preventing damages.
The glare from the sun can harm the skin near your eyes and cause brown spots, fine lines, and other issues. So never ditch your UV protected sunglasses.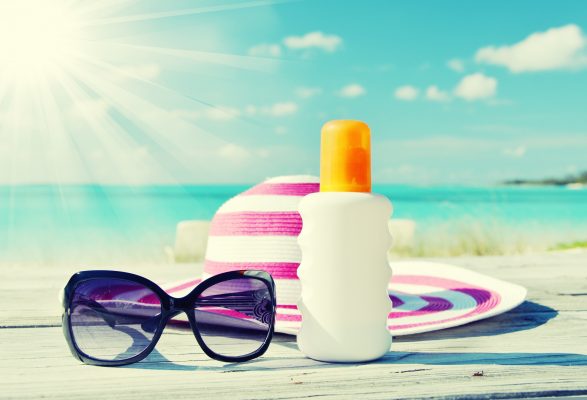 Use Lukewarm Water – The very idea of a hot, steamy shower looks very tempting during wintertime when the temperature is dripping second by second, right? But did anyone tell you yet that showering in hot water during the winter months not only dries out the skin but also can damage the surface of the skin(Ouch!).
Well if you want to feel that warmth without hurting your sensitive skin, use lukewarm water to shower and wash your face. It is typically 98.6 degrees Fahrenheit.
When done with your bubble bath, make sure you apply a moisturizer that contains hyaluronic acid and ceramides. This will keep the moisture barrier intact and prevent dryness.
Some winter skincare products for your arsenal
(whatever the skin type, use these handy products to combat any problem)
Well, you can always have plenty of options and still be lost! Or lost always maybe because you have plenty of options? Either way, the only way out from this maze is knowing the right product. We care about you a lot! So we bring to you some top-tested product picks that help guide you to glowing skin ASAP.
1. Matra Foot Cream for Cracked Heels and Dry Feet with Aloe Vera & Tea Tree Oil
Are you tired of playing hide and seek with your cracked feet? It's time to do away with that heel trouble once and for all. You can do it with Matra's Advanced Foot Care Cream infused with the goodness of aloe vera and tea tree oil. This winter skin care cream has the magical powers to nourish and treat the cracks from within rendering a soothing after-effect on the damaged area.

2. Matra Natural Lip Balm, Vanilla Ice For Dry, Chapped, Cracked Lips
Pamper your love for sweetness and soft lips with Matra Vanilla Ice flavored Lip Balm. It is filled with a sensuous mix of warm vanilla with cool mint; the lip balm would not just soothe your lips but provide for a complete lip care solution.
3. Matra 100% Pure & Cold Pressed Castor Oil For Healthy Skin
Why bother with a different skincare product for every need when we have A SINGLE OIL to manage it all! Castor oil is the legendary oil that is that single solution for all your skin and hair troubles. It is an integral part of Ayurveda that offers innumerable benefits for hair and skin and is very effective in winters.


4. Matra Retinol 2.5%, Vitamin C, E & Hyaluronic Acid Serum
This powerful serum combines Retinol (Vitamin A), the ultimate fast track to really good skin with more than 15 active supercharged ingredients like Hyaluronic Acid, Vitamin C, E, Niacinamide (Vit. B3), Aloe Vera Extract, Green Tea, and Pumpkin seed oil; and is the key to perfect looking skin.

5. Matra Vitamin C Face Wash with Turmeric, Neem & Niacinamide
It deep cleanses to remove oil and dirt, eliminates dead skin, and tightens pores to render an even skin texture. It lightens skin tone, brightens complexion, and removes tan and pigmentation to render naturally glowing skin.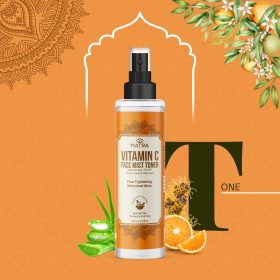 6. Matra Vitamin C Alcohol Free Toner
Use this powerhouse toner as a part of your daily skincare regimen after cleansing or as a face mist spray at any time of the day to rejuvenate and brighten up skin instantly. It tightens, cleanses pores & visibly minimizes pore size. Also, balances skin pH and oil. It instantly energizes dull skin, hydrates & moisturizes. It renders a refreshed glow and brightens & lightens skin.
You can also try Matra Holistic Winter Wellness Luxury Skincare Hamper Combo. It is one of the winter skincare must haves. All these products are natural and there are no recognized side effects; unless you are allergic to that ingredient, in that case, it is recommended that you do not use it or replace that specific ingredient with its substitute.
Your skin awaits the charm and glow, what are you waiting for? Just go. 
So wonderful people, you have all gained enlightening knowledge about the winter skincare essentials. And the exceptional benefits these tips can offer you. Now your skin awaits your attention! We will be back soon with some spring/summer skincare hacks! Until then keep following to get going.