Heal your acne right with Matra's Tea tree serum!
Revert the flaws and flaunt your damage free skin!
You can trust the magic of Tea tree with your eyes closed. Tea tree is scientifically proven as one of the best natural ingredients for skin, hair and nails. Matra's tea tree serum is infused with the goodness of almond oil and Vitamin E that render exceptional benefits. It helps remove all impurities, heal acne and scars, protect skin from harmful UV rays and pollution. Tea tree is the serum that'd revert all imperfections and revive your skin from within.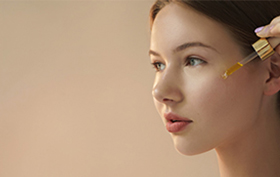 The Must-have Acne-clearing Serum for Skincare!
Tea tree oil is one of the best ingredients that is universally proclaimed by dermatologists and beauticians for skincare.
Anti-acne treatment
Prevents blackheads
Reverts pollution and sun damage
Locks in moisture
Tones skin
Brightens overall complexion
Ingredients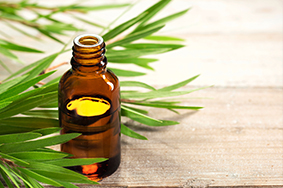 Tea tree Oil
Tea tree or Melaleuca Alternifolia is the renowned solution for all skincare troubles. It's antifungal and anti-bacterial properties help reduce acne, prevent blackheads, soothe inflamed skin and relieve sores rendering clear and glowing skin.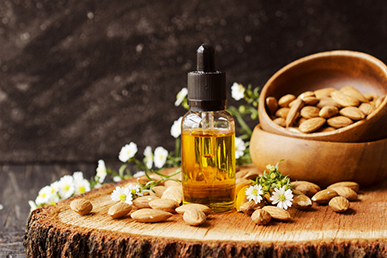 Almond Oil
Almond oil is that miraculous oil that improves skin complexion, heals scars, fades dark spots, improves moisture locking powers of the skin cells rendering a healthy and illuminating glow to skin.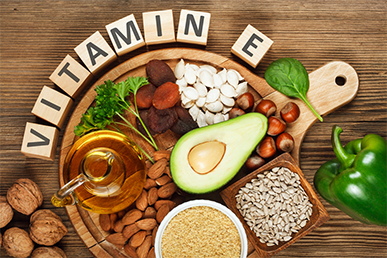 Vitamin E
Vitamin E is a dermatologically acclaimed strong antioxidant that helps fight against free radicals. It reverts sun and pollution damage by helping restore moisture in the skin. It also improves firmness in the skin cells by erasing the signs of aging.
Benefits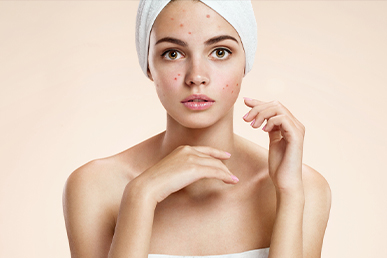 Anti-acne
Tea tree oil has anti-inflammatory and anti-microbial properties and reduces acne and blackheads while also soothing the irritated skin.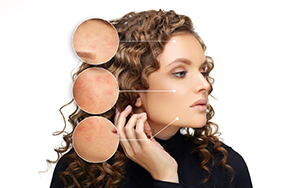 Anti-blemish
Matra's Tea tree serum amalgamated with Almond oil and Vitamin E acts as an excellent anti-blemish agent that treats hyperpigmentation, fades scars, stubborn spots and dark circles.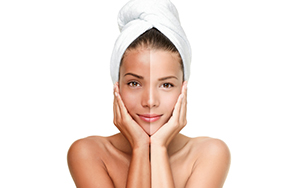 Brightens Complexion
Our Tea tree serum is infused with almond oil and Vitamin E that help detoxify skin and remove impurities. It promotes skin lightening and gives your skin a healthy and radiant look for you to flaunt.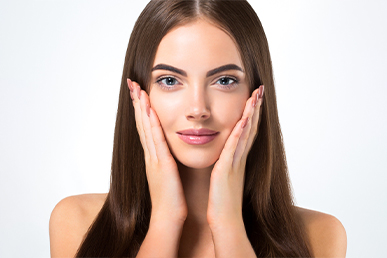 Adds Glow
Matra's Tea tree serum is a well researched formula that renders clear skin, evens out skin tone, and helps reduce dark spots by rendering a clear, shiny and flawless skin.
How to Use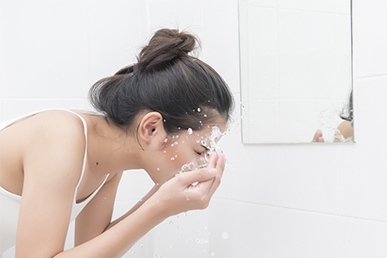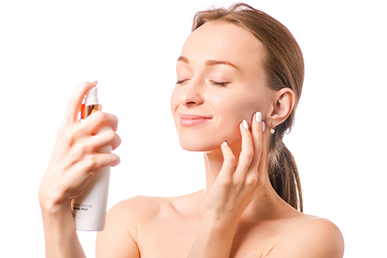 STEP 2
Tone with a suitable Toner or Rose Water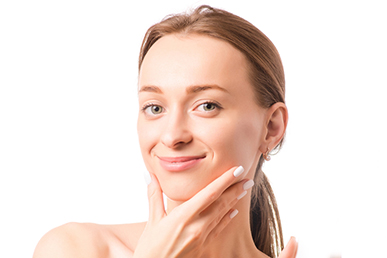 STEP 3
Massage a small amount of serum on your face. Allow it to be absorbed
Matra?s Tea tree oil clear skin serum is a blend of powerful ingredients that help fight acne and blemishes. Tea tree oil is enriched with detoxifying, anti fungal, antibacterial, antiseptic & antimicrobial properties that renders clear, repaired and radiant skin.
The serum also fights blackheads, whiteheads and helps reduce dark spots and scars in the skin.
Matra?s Tea Tree Serum is a potent anti-acne blend.
Our tea tree serum not just clears acne and scars on your skin but also helps avoid the further appearance of acne.
Matra?s Tea tree Serum for anti-blemish benefits
Now clear your skin with our anti-blemish tea tree serum that'll help fade scars and dark spots and render a glowing, smooth and healthy skin.
Matra?s tea tree serum for complexion brightening
Our tea tree serum is infused with almond oil and vitamin E that improves and brightens the overall skin tone by giving it a healthy radiance.
Matra?s tea tree serum for Clear skin
This tea tree serum will clear and even your skin tone. It soothes inflamed skin, helps relieve sores, reduces spots and scars and even prevents blackheads to render a clear, shiny skin.
Matra?s tea tree serum for glowing face
Our tea tree serum is a thoroughly researched to make your skin healthy and glowing. It is curated with special ingredients that are fused with pure tea tree oil to moisturize your skin, heal marks, protect the skin from sun and pollution damage and also to delay the process of aging.
Tea Tree is the best anti-imperfection solution
Get rid of all imperfections on your skin now with the extraordinary benefits of tea tree oil. Our tea tree serum will heal your acne and acne scars like magic. It will remove all impurities and is even effective against psoriasis and eczema.
This oil is suitable for all skin types and is recommend for both women and men.
Ingredients:
Rice Bran Oil, Almond Oil, Tea Tree Oil, Vitamin E