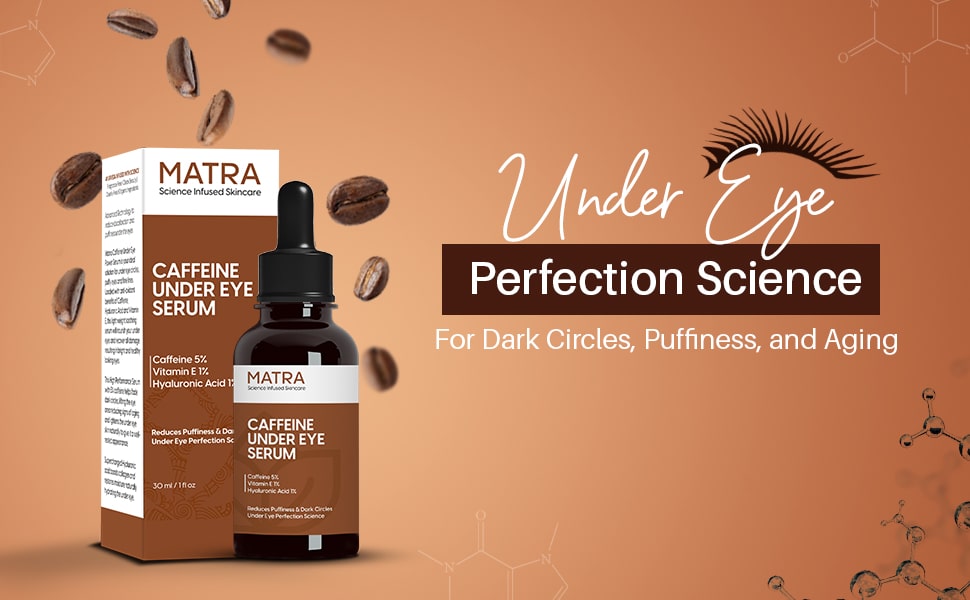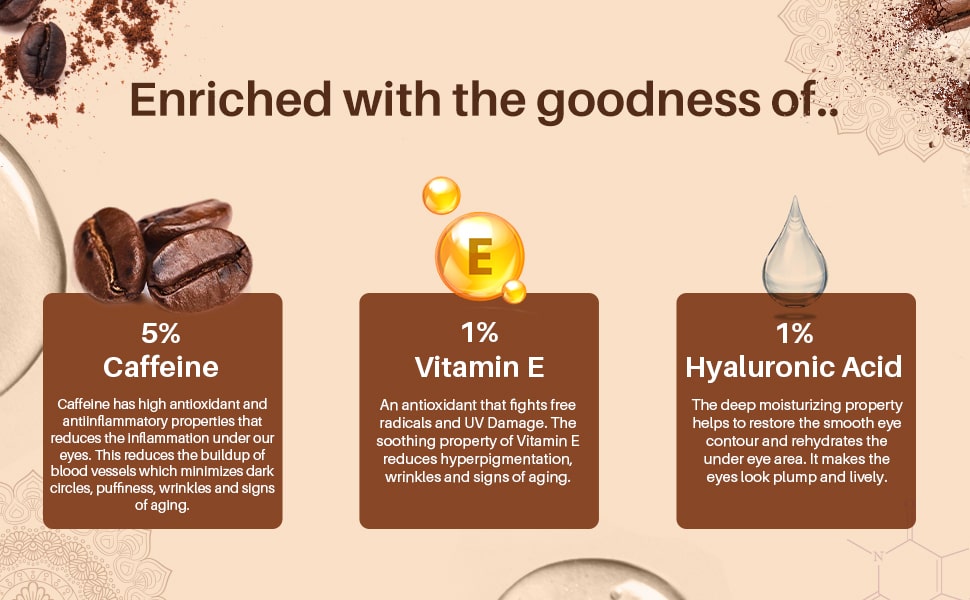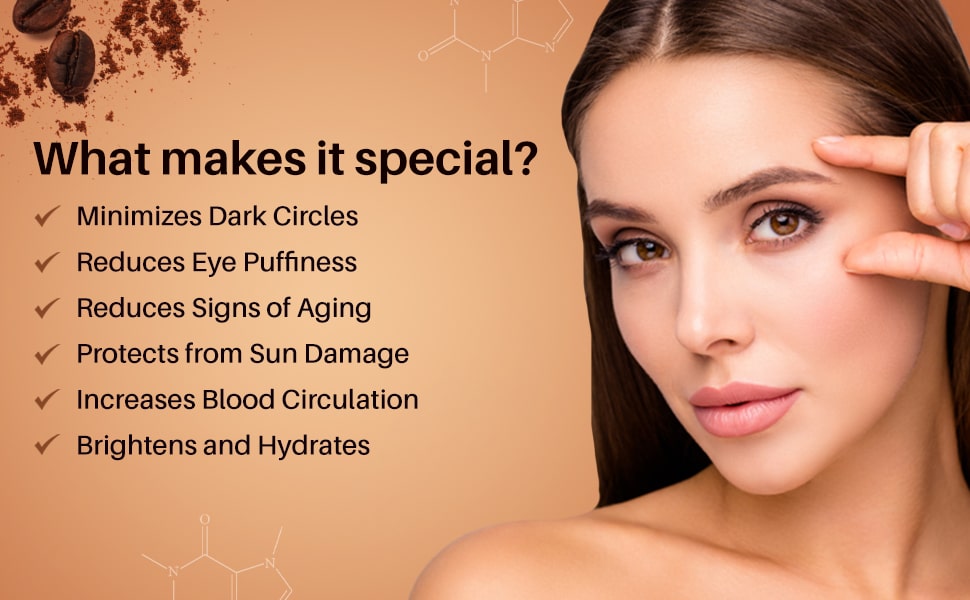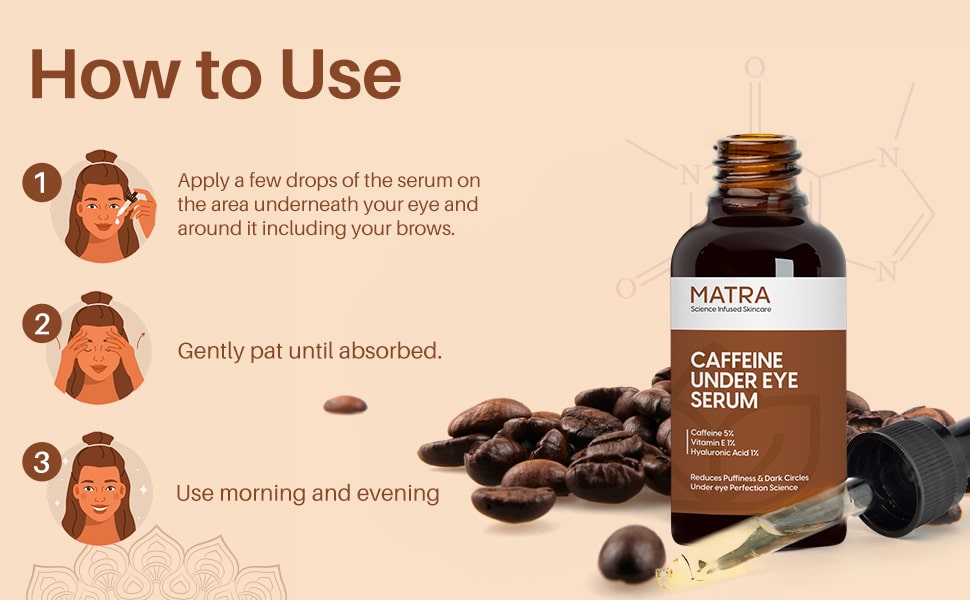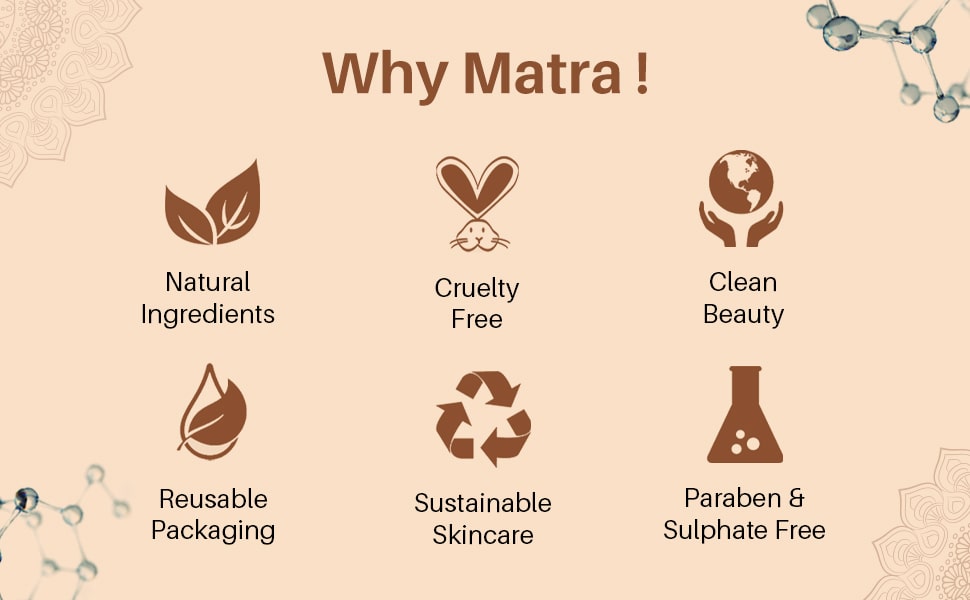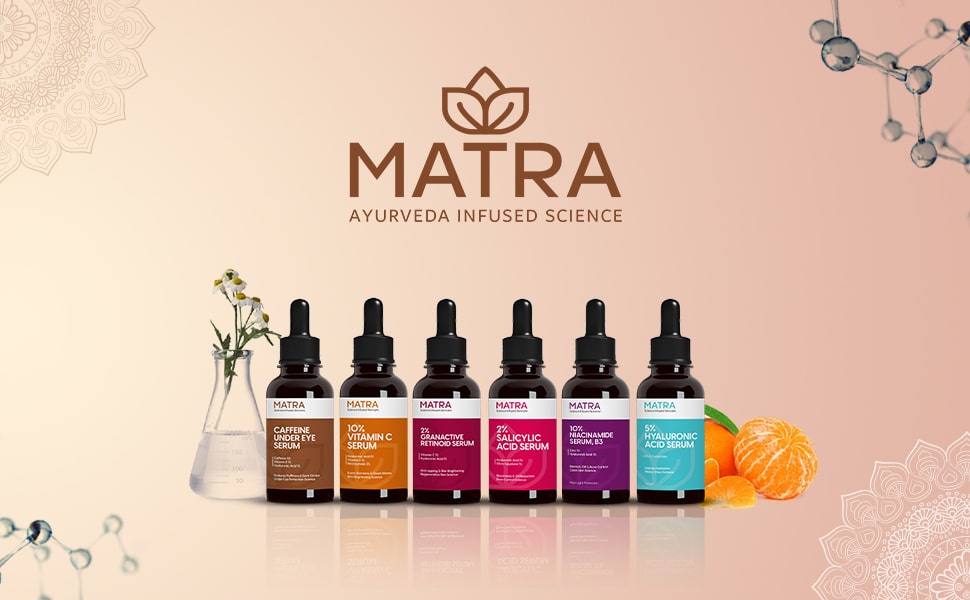 Matra Caffeine Under Eye Power Serum is your ideal solution for under eye circles, puffy eyes and fine lines. Loaded with anti-oxidant benefits of Caffeine, Hyaluronic Acid and Vitamin E, this light weight soothing serum will nourish your under eyes and recover all damage resulting in bright and healthy looking eyes.
This High Performance Serum with 5% caffeine helps fade dark circles, lifting the eye area reducing signs of aging and lightens the under eye skin naturally to give it a well-rested appearance.
Supercharged Hyaluronic acid boosts collagen and restores moisture naturally hydrating the under eye.
Benefits:
RICH IN ANTIOXIDANTS, FIGHTS DARK CIRCLES & RECOVERS SUN DAMAGE: Matra Caffeine Under Eye Serum has high antioxidant properties that help to fight dark circles which are caused due to the deposit of melanin. It recovers your under eye area from UV Damage and reduces the process of photo-aging. It also stimulates blood circulation, alleviates the appearance of eyes, and makes them look lively.
QUICK ABSORBING, HYDRATES AND REDUCES DISCOLORATION: Our lightweight 5% Caffeine Under Eye Serum gets absorbed quickly under your eyes. The infusion of Hyaluronic Acid draws moisture into the skin and reduces discoloration. This brings oxygen, provides long lasting hydration, and gives life to your under eye area.
NOURISHES AND SOOTHES PUFFY EYES: Matra lightweight soothing Caffeine under eye serum alleviates the appearance of morning puffiness and soothes under eye bags. It blends perfectly with your skin, refreshes and nourishes your eyes to reduce the signs of stress and aging.
MINIMIZES SIGNS OF AGING: Our antioxidant rich serum fights free radicals and tightens the under eye area. It boosts collagen production, improves skin elasticity and reduces fine lines and wrinkles. It increases the cell turnover under our eyes and gently lifts the sensitive skin making your eyes look radiant and younger. 
CAFFEINE UNDER EYE SERUM SUITABLE FOR ALL: Matra 5% Caffeine Under Eye Serum is natural, free from parabens, sulphates, harmful chemicals, glycols, petrochemicals, and phthalates. It is suitable for both men and women and all skin types.
How to Use:
Apply a few drops of the serum on the area underneath your eye and around it including your brows. 

Gently dab until absorbed

Use morning and evening