Playing the Clay Game!
Do you miss the good old days when you used to play and slather yourself in mud! Well, you can relive your childhood fond memories now!
No my dearies, I'm not kidding! Put away that *have you lost it* look! I'm serious people!
Now, you can slather clay masks all over your skin and reap exceptional skin benefits. And the best part is, you don't have to worry about your mother screaming the lord's name in anger!
We all love having that flawless and gorgeous beauty, but when it actually comes to owning it with tedious skincare rituals, we just like our skin better! Honestly, we never really had the time to take care of our skin, unless we have a date night the next day!
With Coronavirus shutting us out of the busy and bustling world, we actually have time to attend to our skin on a regular basis. Let's make the best of this opportunity and indulge in loving ourselves. Let's strike Corona down and also make up for our lack of attendance to our skin!
Taking care of your skin is important, but so is not taking stress as it'll reflect on your skin and make it look dull. Let's stay positive, add laughter as a daily dose of vitamin for our mental health and skin!
Laying in your bed wrapped like a burrito while binge-watching a new netflix series sounds like an amazing plan. And adding a face mask just escalates the fun.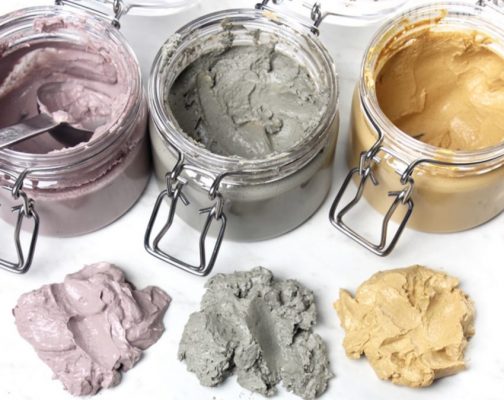 Unveiling the Clay:
Clay has been used as a beauty enhancement product since the very beginning of time. The topical utilization of clay follows back to the earliest civilizations as men and women used its medicinal properties to achieve a brighter, smoother and more youthful complexion.
Clay masks are known as the wonder pattern of beauty. They suck out all the pollution, dirt, and grime that infests on our skin. Unlike chemically produced masks, clay's natural properties do not damage the skin but gently cleanse and remove the free radicals off and give the skin a glowing complexion.
Clay masks are simple to use and are the best way for men and women to give their skin a boost and provide some TLC (Tender Loving Care) instead of getting costly facials.
It's time to bring home the clay mask for your weekly face spa!
Clay Mask – One of the 7 Wonders of Skincare!
Calling Clay mask as a wonder in skincare is definitely not an overstatement! It's the magic face mask that reverts almost all your skincare worries.
We all have skin problems that we need to treat or cover up, isn't that right?
Cheer up! You don't have to hide those dark spots with a concealer or cover your wrinkles and fine lines with a primer as Clay masks are here to rescue your skin!



Clay masks are the ideal masks that'll fix your facial woes.
It's a facial treatment (in some cases known as a 'skin detox') that is commonly produced using natural, mineral-rich components found in soil, including volcanic debris. They have the superpowers to effectively treat your oily and dull skin from having break-outs and pores.
In addition to facial masks, you'll discover this awesome – clay, in various cleansers, shampoos and soaps too. Don't hesitate to bag it all because it'll definitely be worth every buck!
Benefits of clay mask
Clay does not play around when it comes to rendering benefits to skin. And you should take it seriously too! If you spot it, then bag it!
Detoxifies & Purifies the skin: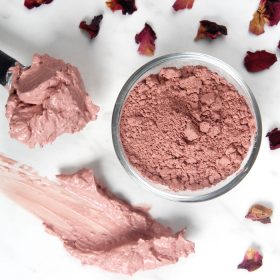 Exactly how you drink healthy juices to detox your body, let clay work its detox magic on your skin.
It is the most purifying and detoxifying potion for your skin. It's rich in minerals that help clear blemishes, draw out impurities and leaves you with a more splendid skin composition. Now, you can own that unmatched beauty.
There are a wide range of clays from Rose and Kaolin, to French Green and Red. Every clay has a different usage which can be utilized when your skin needs a detox, as it is a 100% cleansing formula.
Oxygenates the cells: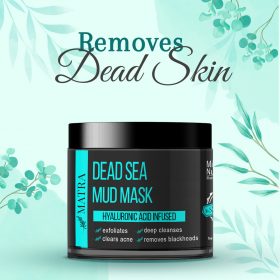 Dead skin cells make the skin look ruddy and dull. And it is a common issue as everybody has dead cells on their skin. Clay masks work wonders when it comes to sucking these stubborn dead skin cells off your skin so it looks fresh and splendid.
Clay treats all skin types safely, with no irritation or redness and renders skin smooth and clear. They work wonders to give you youthful skin by boosting elasticity and limiting the indications of aging.
Unclogs & Shrinks Skin Pores:
Agghhh! Now we have to address the most annoying and stubborn skin situation – Pores & Pores!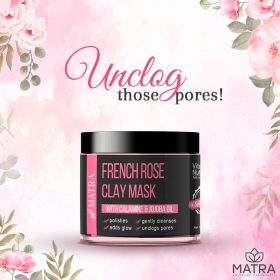 Everyone faces this issue of pores and pimples. They act as the "sibling duo" that make our skin and life miserable.
Clay doesn't simply draw out polluting influences from pores but does the "expelling" magic on it as well. Apart from absorbing sebum and bacteria, it also sucks out excess oil and dead skin cells from the skin's surface.
It's gentle exfoliating actions free the skin from contaminants and contribute to a more mattified complexion.
Softer, Smoother & Glowing Skin:
I can already see you jumping in joy and saying Yessss!!!!
YES, this wondrous clay mask gives a smoother, softer and glowing skin. Along with its purifying properties, clay also provides essential nutrients and minerals to maintain your skin's health.
Just imagine throughout the day your skin is soaked up in dirt, oil, pollution, and other impurities that leave your skin looking dull and lifeless. And the absence of legitimate purifying and exfoliation can prompt an inactive complexion.
Using a clay mask a couple of times each week can help maintain your complexion making it look fresh and bright. The moisture in the hydrating clay masks penetrates into the skin to induce a "plumping" impact that causes the complexion to look progressively smooth and youthful.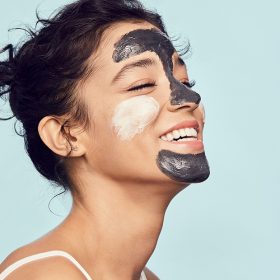 Rejuvenates & Regenerates the skin:
Clay masks revert the damaged skin fibers and promote youthful skin. They also prevent the occurrence of fine lines and dispose off wrinkles. Bentonite clay elevates blood flow and circulation to the skin as a manner of healing and recovering of the skin tissue. The use of clay masks also helps to promote youthful skin naturally and removes the external stress that your skin faces. It helps restore its natural glow.
Improves Skin Tone:
It is normal for one to encounter imbalances in their skin tone. It is an aftereffect of melanin creation and the exposure to UV rays and free radicals.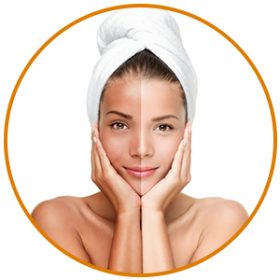 Clay mask helps relieve this skin tone imbalance and helps restore balance till a bit but one has to keep in mind that it may not be totally conceivable to accomplish the same flawless skin you had as a 2-year old.
Clay makes it possible for you to achieve a healthy and beautiful skin. It is one of the key elements to shiny and healthy skin. It keeps both internal and external toxins to a minimum and makes your skin happy.
Now you know that Clay masks weren't just a hype made by beauty enthusiasts but are actually beneficial for your skin!
Apart from applying this mask and caring for your skin with masks and facials, you should also work out or do yoga while quarantining, as it'll improve the blood flow and make your skin glow from the inside. And binge-eating is awesome and easy, but too much greasy food will make your skin to breakout and using face masks will go down the drain.
Let's maintain and limit everything to bare minimum and have happy and good thoughts so that our mental peace, skin and body remain healthy during this pandemic!
Let's remember to love ourselves a bit more than yesterday!
Stay safe! Stay Happy!
Stay Inside your homes! And keep radiating!