It's time to pack your skincare arsenal with these trendy skincare ingredients of 2021
Only if you have been living under a rock you would not know about all the buzz around the new trending skincare ingredients of 2021. Our scientists are working hard to solve the puzzles. And it seems like new skincare ingredients are discovered every week. I'm not suggesting you abandon retinol or turmeric. Also, I agree that everyone should use SPF faithfully but there are also loads of new skincare products and ingredients that you must not hesitate to try.
What we want is clear, radiant, and hydrated skin at the end of the day. And the pursuit of beautiful skin can be daunting. Finding the right skincare ingredient for our skin can be like finding a needle in a haystack, with so many new skincare ingredients on the market. Worry not!
Here we are sharing the top 5 skin care ingredients that are trending for 2021 so you can keep them on your radar.
1. Glycolic Acid
Glycolic is Iconic when it comes to solving Major skin problems 
What Is Glycolic Acid? What Does It Do To Your Face and Skin?
Have you ever heard, 'Great products sell themselves?' And what makes the product so great are its ingredients. In the skincare industry, several ingredients are celebrated as miracle workers, but Glycolic acid still manages to steal the show.
The smallest alpha hydroxy acid is a powder made up of colourless and odourless crystals. It is derived from sugarcane and is well-known for its ability to penetrate the skin effectively.
This super ingredient, believe me, can be your go-to solution. It can treat a wide range of skin problems, from acne to pigmentation and ageing.

The reason is that it softly unbinds dead skin cells present on the skin, which brings healthy skin to the surface. As a result, we have glowing, refreshed, and cleaner skin, as well as a slew of other advantages.
Benefits Of Glycolic Acid :
Exfoliation
Anti-aging
Humectant
Acne fighting properties
Preps up the skin for other products
When applied to the skin, this magic ingredient works to break the bonds between the outer layer of skin cells. This includes dead skin cells and the next skin cell layer. It creates a peeling effect that can make the skin appear smoother and even.

Which skin type does glycolic acid work best for?
Glycolic Acid is highly effective in most cases- Normal, oily, or combination skin types. One must be careful to select skincare products having glycolic acid in the strength of 10% regularly.
Pro tip: Glycolic acid peels contain 20-30% of the active and should be used once every 6 months.
2. Squalane
Hydrated skin is healthy skin, that's why Squalane is in!
What is Squalane?
When we speak of the skincare game, it's simple to get overwhelmed with choosing the correct products for our skincare routine. But the choice should be made wisely. Squalane is well-known for its hydrating properties. It's no wonder that skincare experts are flocking to squalane oil. If you ask me, I believe this ingredient will be around for a long time.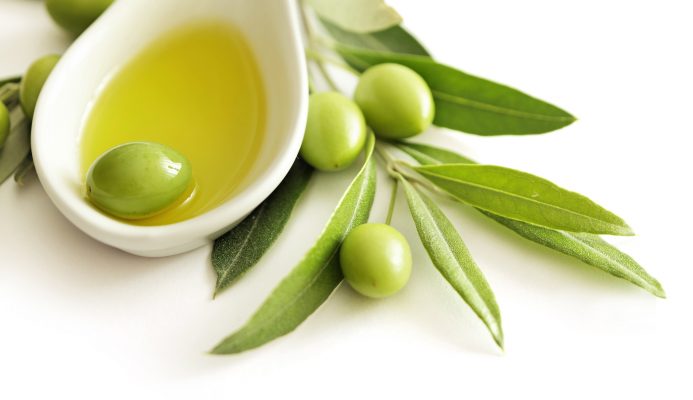 Let's cut to the chase—What is squalane? 
Squalane is a derivative of squalene (which is naturally formed by the lipids of skin cells and is found in human sebum) and is much lighter. And because of that, it is one of the best options for acne-prone skin. It has a longer shelf life as compared to squalene. And the reason is that it does not go through oxidation. As a result, it's a popular ingredient in skincare products like moisturizers.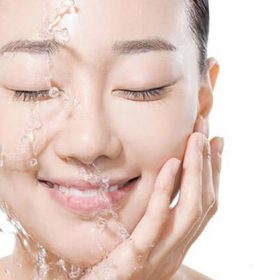 Benefits of Squalane :
1. Skin hydration
2. Emollient
3. Antioxidant
It can soothe many inflammatory skin problems. These include:
Inflammatory Acne
Eczema
Psoriasis
Dermatitis
Rosacea
Who should use it?
Both squalene and squalane are excellent skin moisturizers. You're probably ready to test the waters and give squalane a try now that you've learned about the benefits of this super ingredient.. The good news is that since squalene is unlikely to irritate the skin, it can be used even for those with sensitive skin. It is considered to have emollient, moisturising, and antioxidant properties, as I previously mentioned. It can be a perfect addition to your skincare routine, whether you're struggling to keep your skin hydrated or want to step up your anti-aging routine.
3. Niacinamide
That Nice, notable, nourishing ingredient!
What is Niacinamide?
Niacinamide, also called vitamin B3, is one of the water-soluble B vitamins. Niacin or nicotinic acid has been a mainstay in some of your most loved products for decades. Its compatibility with other ingredients in your skincare routine is one of its distinguishing features. Retinol, Vitamin C, AHAs and BHAs, other antioxidants, and also peptides are some examples.
Benefits of Niacinamide:

Minimizes redness and blotchiness
Minimizes pore appearance
Protects against sun damage
Minimizes fine lines and wrinkles
Protects against oxidative stress
Will Niacinamide Work For My Skin Type?
Hell yeah! This ingredient, in my opinion, is well-deserving of a spot on the list of top skincare ingredients for 2021. Niacinamide has a tendency to make you feel like something is too good to be true. Putting it straight, it is beneficial for all skin types. Particularly if you have eczema or have older skin. It is recommended that people use it twice a day, in the morning and evening. However, formulations (such as serums and moisturisers) that can be left on the skin for optimal absorption can be used to achieve the best results.
4. Grapeseed oil
The Glorious Grapeseed oil has all the potential to become your next go-to ingredient in case of any skin problem
What is Grapeseed Oil?
One generation after another has touted natural oils for multiple moisturizing, shielding, and antibacterial qualities. But with the growth and development of our modern cosmetics industry, it looks like there's a new beauty oil being sworn in as the next big thing every couple of days. With so much daunting upon us, It's becoming a humongous task to decide which one to welcome into the fold as our skin's latest partner-in-crime. And it is here that our grapeseed oil distinguishes itself from the competition.
Grapeseed Oil is a byproduct of winemaking. Once the grapes are squeezed, the seeds are leftover. There are divergent methods of extracting the oil from the seeds. Cold-pressed is finest for cosmetic purposes.  Now that you know something about this magic ingredient let's dive into how can it work wonders for your skin…
Grapeseed Oil Benefits for your skin :
Manages acne
Protects against free radicals
Moisturizes and balances the skin
Reduces inflammation
Minimizes fine lines and wrinkles
Anti-inflammatory, antimicrobial, and antioxidant properties of grapeseed oil are well-known. These qualities, along with vitamin E and high levels of omega chain fatty acids, have made it a highly effective topical skin treatment.

Grapeseed Oil – Will it suit your skin you ask?
Grapeseed oil is light, unlike other oils that may only function for certain skin types or clog pores. The most critical criterion is that it is non-comedogenic. As a result, it is ideal for a wide range of skin types. People with sensitive and acne-prone skin, you too!
Grapeseed oil has components that can help to improve numerous skin concerns. Those with several skin issues must switch to grapeseed oil. It's time to put down all your other oils and give Grape Seed a chance to shine!
5. Bakuchiol
Look your best with Bakuchiol 
What is bakuchiol?
The seeds of the Indian Babchi plant are used to make this dazzling ingredient (scientifically known as Psoralea Corylifolia plant.) It's marketed as a safer, more natural alternative to retinol. Retinol is often regarded as a multitasking skin saviour, but Bakuchiol is vying for the top spot.
It allows your delicate skin to regenerate, increase cell turnover, and stimulate collagen development. Unlike retinol, which can cause severe dryness, itching, and peeling of the skin.

Bakuchiol is a good choice because it has anti-inflammatory and antibacterial properties.  People with sensitive skin types who have not been best friends with retinol lately can enjoy the benefits of bakuchiol. Unlike retinol, it's also safe to use while pregnant and breastfeeding. The best aspect is that it is vegan-friendly, making it ideal for those who choose to live a plant-based lifestyle.
Benefits of using Bakuchiol for your skin :
Improve skin brightness
Sort uneven skin tone
Up plumpness
Minimize enlarged pores
Boost firmness
Smooth out texture
Lessen fine lines.
In a nutshell, it offers all the same plus points as retinol – but with less risk of irritation. So you can choose what's better…

Can Bakuchiol be used for all skin types?
Yes, indeed! Bakuchiol's allure is that it is tolerated by all. You're much more likely to get along with it than you are with retinol, whether you're dry, allergic, or dehydrated. Bakuchiol allows you to look your best because it safely delivers the strength of retinoids to you without the harmful side effects.
The Final Words
Many of us are still spending the majority of our time within our houses. It has all become so monotonous and tedious to cope up with. The days and months seem to blend together, causing day-to-day and sleep patterns to get all out of whack… Even when you dare to step out your skin is under the attack radar of big monsters like pollutants. You need a strong solution to save your skin's glow and glory. Pampering your skin with the best ingredients that ought to work miracles can be it. Like they say, 'there's always a first time.' With so much information packed about the best skincare ingredients of 2021, make sure you make your experience of their 'first-time use' special !!