Repair your skin overnight with Matra's Advanced Night Recovery Serum
Reverse the damage and get glowing through the night
Matra's Advanced Night Recovery Serum is a powerful, advanced skin recovery serum crafted with 100% pure and natural ingredients that are free of synthetics. The serum is endowed with 8 powerful ingredients (licorice root, turmeric, sunflower, apricot, almond, olive, rice bran, and peppermint) that render exceptional benefits to the skin through the night. The serum is versatile as it not only repairs your skin but also energizes it from within and helps visibly improve skin tone and texture. You get to see a rejuvenated skin in the morning that'll make your day brighter and livelier!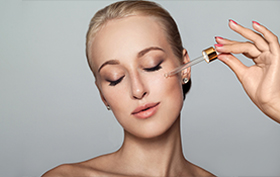 Serum your beauty sleep to get the Ultimate skin complexion.
Repairs and energizes the skin overnight
Regenerates facial tissues
Improves skin tone and texture
Reduces wrinkles and fine lines
Diminishes skin fatigue
Replenishes lacking nutrients and moisture
Makes skin smoother and firmer
Fades discoloration
Reduces environmental stress, pollution and sun damage
Controls oil and pores
Ingredients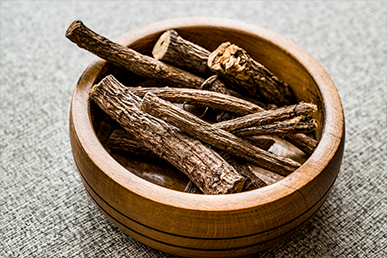 Licorice root extract
Matra's serum is packed with the nourishing properties of licorice root that help visibly lighten skin tone. It also helps lighten scars, dark circles and reverses the damage done by sun, pollution and stressful environment making skin look bright and energetic.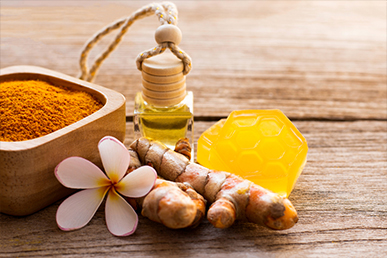 Turmeric oil
Turmeric is a strong antibacterial and antiseptic agent that helps fight acne and reduces dark circles. It also reverses the damage done by the sun and soothes irritation rendering fair and glowing skin.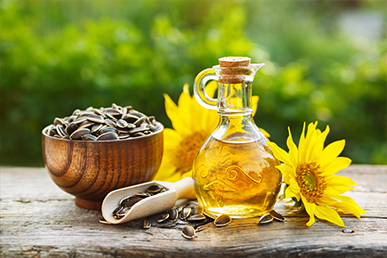 Sunflower oil
Sunflower oil is a rich source of Vitamin E that is a powerful antioxidant that helps fight acne, gives firmness to the skin reducing the overall signs of aging. The emollient properties in the oil help keep the skin hydrated for a long time.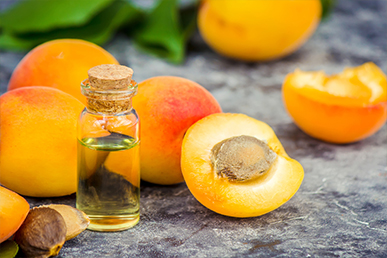 Apricot oil
Apricot oil is rich in both Vitamin A & E that are essential nutrients for your skin. It helps unclog pores and repairs the skin from within facilitating a faster recovery. It reduces blemishes and also reduces fine lines and wrinkles by locking in moisture in the skin.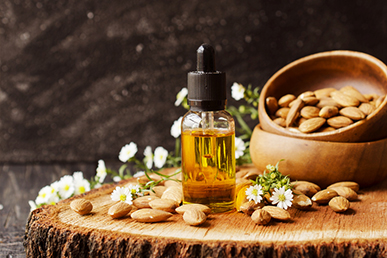 Almond oil
Almond Oil is a rich source of Vitamin E for the skin that helps keep skin cells healthy and the fatty acids help reduce the occurrence of acne and help protect skin from UV damage making skin look smooth and soft by locking in moisture.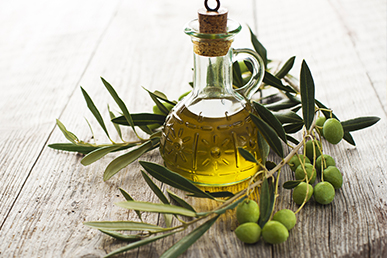 Olive essential oil
Olive oil is one of the best oils that is packed with antioxidants, antibacterial and moisturizing benefits that actively fight environmental damage and helps prevent premature signs of aging. It deeply moisturizes the skin giving it a fruity glow.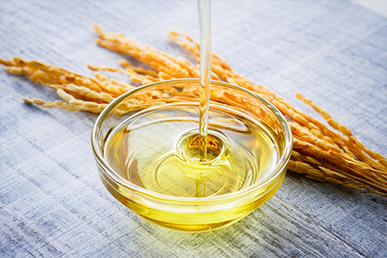 Rice bran Extract
Rice bran extract endowed in our night serum has high levels of Vitamin E & B, omega 9 and a large array of fatty acids that have the potential to actively fight hyperpigmentation, even out skin tone and help fade fine lines and wrinkles.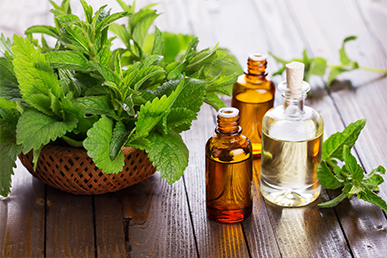 Peppermint oil
Peppermint has antibacterial and antiseptic properties that render a cooling effect on the skin, helping soothe irritation. It controls oil production and helps reduce inflammation out of acne. It is called the "skin-saver" that rejuvenates skin and makes it fresh and lively.
How to Use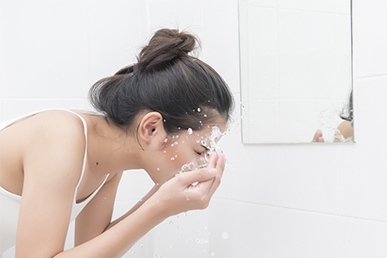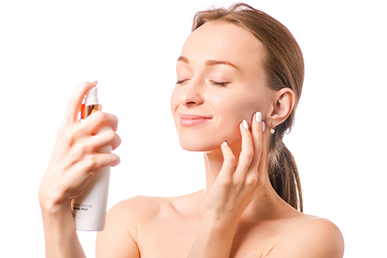 STEP 2
Tone with a suitable Toner or Rose Water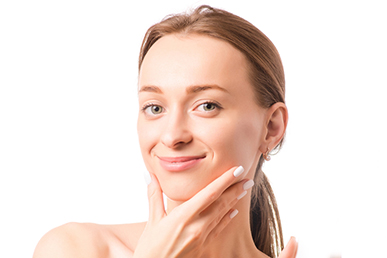 STEP 3
Massage a small amount of serum on your face. Allow it to be absorbed. Always do a patch test before regular application.
A powerful, advanced and natural skin recovery formula that repairs and energizes skin overnight, helps the facial tissue to regenerate and visibly improves skin tone and texture. Matra?s versatile night renewal serum reduces fine lines and wrinkles, lifts the skin to restore elasticity and brightens it revealing a healthy and glowing complexion. It even helps replenish lacking nutrients and moisture, diminishes skin fatigue, helps fade discoloration and reduces all environmental stress overnight leaving skin firmer, smoother and youthful. Enjoy a great night?s sleep as this night repair serum works overnight to give you a rejuvenated look the next morning!
Matra?s Night recovery serum for face with the goodness of Olive oil:
Our advanced night recovery serum is prepared with 100% pure, natural ingredients and is free of any synthetics or fillers. It helps lighten skin tone, reduce wrinkles and fine lines, helps fade tanning, restores elasticity and fights environmental damage providing you a soft, supple and healthy skin.
Night recovery serum infused with Almond, Apricot and Sunflower oil for skin repair:
Our Advanced night serum is filled with skin repairing benefits to help you fight skin damage. Almond oil infused in our product helps ensure healthy skin cells and locks in moisture. And Apricot essence induced in our product improves and quickens skin recovery. The goodness of sunflower in our product helps to deeply moisturize your skin giving you a youthful glow.
Matra?s Night recovery serum with Peppermint extract for skin energizing:
It is especially designed to relieve you of your stressed and tired skin. Our product revitalizes your skin by restoring moisture to your skin, reduces signs of aging and helps lighten dark circles. Turmeric oil in our product helps remove tan and is also beneficial to soothe your skin. The goodness of Peppermint extract penetrates deep into your skin making it fresh and energetic.
Advanced Night recovery serum for anti-ageing with Apricot and Rice Bran extracts:
Our night serum is the best serum to fight your aging troubles. Our product is unique from others as it includes the goodness of three essential extracts which will help enrich your skin with its combination of nutrients. Apricot and rice bran oil help reduce wrinkles and assist in the fading of fine lines. Sunflower extract on the other hand gives radiance to skin by reducing signs of aging.
Night recovery serum with goodness of Turmeric and Licorice Root for skin tone improvement:
Matra?s night recovery serum is the best known night serum for improving your skin tone. Our product is packed with the nourishing qualities of? licorice root which helps brighten skin tone and lighten skin pigmentation. It also helps fade away sun damage. Turmeric and rice bran essence help even out skin tone and also help lock in moisture to keep your skin hydrated, glossy and glamorous.
Matra?s Advanced Night recovery serum for Oil control and pores:
Our night serum does its magic through the night as it helps you control the excess oil and tighten pores, leaving you with smooth and shiny skin in the morning. Apricot essence infused in our product gives you extra care and promise for reducing blemishes and fighting acne. It also helps restore the natural oil in your skin.
Specifications:
1. Repairs and energizes skin overnight
2. Regenerates facial tissue
3. Visibly improves skin tone and texture
4. Reduces wrinkles
5. Diminishes skin fatigue
6. Restores youthful skin
7. Replenishes lacking nutrients & moisture
8. Leaves skin firmer & smoother
9. Hydrates Skin
10. Helps fade discoloration
11. Reduces environmental stress
12. Minimizes fine lines & wrinkles
13. Controls oil and pores
Ingredients:
Sunflower Oil, Caprylic Capric Triglyceride, Apricot Oil, Almond Oil, Olive Essential, Rapeseed Seed Oil, Licorice Root Extract, Polyglyceryl-3 Diisostearate, Althaea Officinalis Root Extract, Rice Bran Extract, Ylang Ylang Oil, Turmeric Oil, Helichrysum Oil, Peppermint Oil, Vitamin E