Because it's all about staying true to the roots
We all want that beautiful-looking skin at all times, but when it comes to actually doing anything about it, we immediately look for skincare products. Although these products may be full of harsh chemicals, but that does not mean you must stop buying them. As a result, it becomes important that you look for ingredients that are proven to be safe for your delicate skin.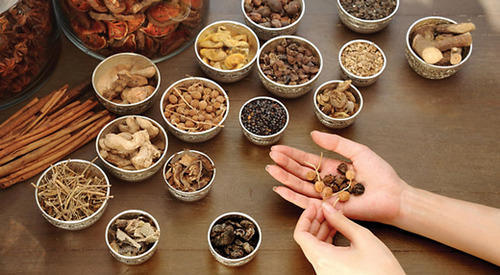 For this, Ayurveda has some proven ingredients that make your skin glow from the inside out. Being one of the oldest and safest practices in the world, it provides a one-stop solution for all your skincare problems.
When buying skincare products in the future, keep an eye out for the following Ayurvedic herbs:
Basil / Neem
Neem, whether it's for itchy skin or rashes, is an ingredient that truly "knows it all."
Neem is renowned for its anti-inflammatory, antiseptic, and antibacterial properties. It helps to purify the blood from within. It also treats acne, dark spots, pigmentation and leaves your skin refreshed and cool.
Any skincare product that has Neem as a primary product will undoubtedly give your skin the glow it needs.
Sandalwood / Chandan
Whenever we think of Chandan, its rich scent immediately comes to our mind. It is touted to be a one-stop solution for all beauty problems. The immense moisturizing properties illuminate your skin, reduce dark spots, and even skin tone. The cooling properties of Chandan make your skin hydrated and moist. 
Look for Chandan in face packs to get that illuminated look!
Saffron / Kesar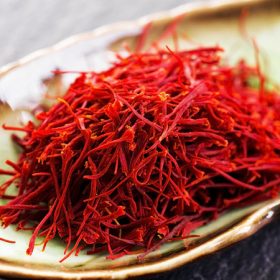 Apart from adding color to Indian desserts, Kesar adds color to our skin too!
Known as one of the most expensive spices in the world, Kesar possesses a plethora of skin benefits. It is proven to lighten and brighten your skin tone. It is an ideal ingredient that provides a natural glow to the skin, removes sun tan and pigmentation. 
Kesar is usually incorporated in face packs, scrubs, and creams.
Turmeric / Haldi
Who doesn't know the benefits of Haldi? It is a powerful spice that is considered the "boss" of all spices. Apart from numerous health benefits, it is the most popular ingredient in the skincare industry. This yellow spice adds a natural glow to your skin, and hence the reason for Haldi ceremony just before weddings. The anti-bacterial and anti-inflammatory properties calm acne and treat scarring.
Ask your nanis and dadis and they will definitely vouch for this Ayurveda Herb!
Multani Mitti / Fuller's Earth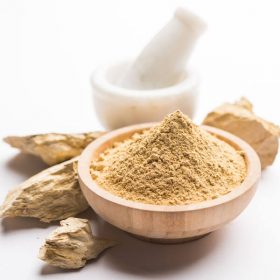 While growing up, you must have heard your mother or grandmother telling you about the benefits of Multani mitti and how it makes your skin glow. You might not have paid attention then, but this magical ingredient is what many skincare brands are incorporating in their products. 
This alkaline-rich soil contains volcanic ash and minerals that act as a great exfoliator and cleanser. Multani Mitti cleans all the dirt and impurities and balances sebum production. It also reduces acne, blemishes, and pigmentation.
Multani Mitti is usually infused with other Ayurvedic ingredients like Neem and Turmeric for powerful boost to your skin.
Aloe Vera
Look outside your house and you will always find an Aloe Vera plant hanging out alone.
Before "the miracle plant" became popular among the skincare brands, the advantages of Aloe Vera were already known to the Ayurvedic Physicians in India. 
The immense anti-inflammatory properties heal sunburn, fade dark spots, treat acne, and moisturize the skin. Any product that contains Aloe Vera as an ingredient is definitely a must-have in your beauty cabinet. 
Gram Flour / Besan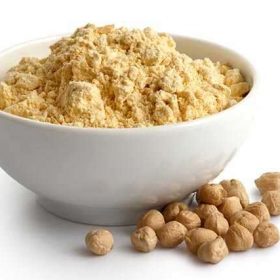 Gram Flour, known as Besan, is a common ingredient found in Indian households. Apart from adding deliciousness to food items, besan works like magic on your skin. 
According to Ayurveda, the tremendous exfoliating properties of Besan make it a popular ingredient in face packs. It fights pimples, evens skin tone, removes tan, and acts as a great body scrub.
Ashwagandha
Another Ayurvedic herb beneficial for the skin is Ashwagandha. The antimicrobial and anti-inflammatory properties help the skin fight free radicals. This incredible ingredient fights anti-aging signs like fine lines, wrinkles, hyperpigmentation, and dark spots.
Licorice / Mulethi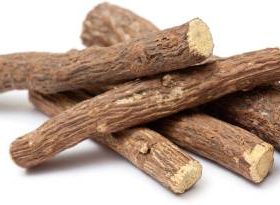 Ayurveda considers Licorice as a herb having a sweet taste usually used in cleansers, serums, and masks. This ingredient fades away all the dark spots and sunspots. Licorice root extracts work wonders on acne-prone skin. The special compound present in it works as a gentle sunscreen too!
Bakuchiol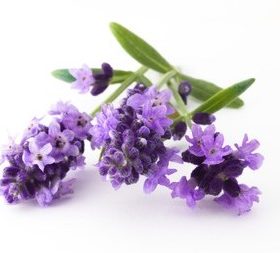 Bakuchiol derived from the leaves and seeds of the Babchi plant is a new entrant that has taken the skincare industry by storm. Considered a plant-based sister of retinol, it boosts collagen production. It also restores skin elasticity and helps in the reduction of fine lines and wrinkles.
Make Ayurveda a part of your everyday life..
Experience the virtue of these Ayurvedic herbs that help your skin in a natural way. Don't forget to look for these ingredients the next time you buy a product!
Let Matra help you achieve the perfect radiant-looking skin with products specially formulated with Ayurvedic herbs and Modern Science.
Talk to our skincare expert and give us a chance to be a part of your healthy skincare journey.